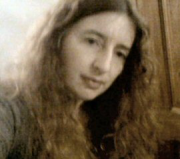 I'm a technical writer, employed by a software company that builds cloud-based knowledge management systems. I've been with the company long enough that I regularly mistype the word 'knowledgebase' for 'knowledgeable'. Check out my CV if you want to know about my experience with technical documentation, the DocBook markup language, HTML and so forth.
By night, I write non-software-related things including YA historical fiction, children's fables and poetry. I'm currently revising drafts of two YA novels set in the 18th century. I'm also the author of a Ph.D. thesis on the history of the Imagist poetry movement and some related articles on the writer Richard Aldington. You can find more details in the writing section.
I live in Cambridgeshire, UK, where I also buy lots of books and struggle against a rising tide of mould and inertia.